Scuderia Corsa Rejoins IndyCar at Portland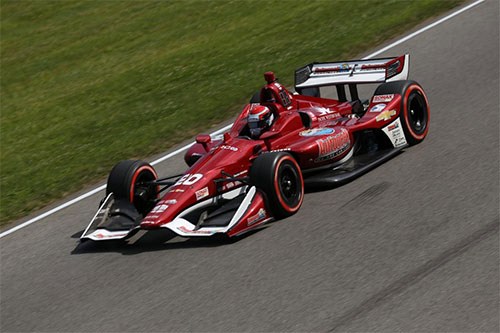 Scuderia Corsa and the NTT IndyCar Series take on Portland International Raceway Aug. 30 to Sept. 1 for the penultimate race of the 2019 season that has seen driver Ed Jones set significant milestones for the team.
Jones returns to the No. 20 Ed Carpenter Racing Scuderia Corsa Chevrolet with a mission to finish his third IndyCar season strong. Thus far, Jones has earned Scuderia Corsa a Row Two start in the Indianapolis 500 along with two other Fast Six appearances and has showcased notable ability throughout the season. Complimenting IndyCar's crescendo Jones best race performance came in May with a sixth-place finish at the IndyCar Grand Prix. He will aim to best those performances in the Grand Prix of Portland.
IndyCar first returned to the Portland 12-turn, 1.964-mile road course in 2018 after a decade long hiatus. The return was met with a tremendous fanfare as Portland International Raceway is best known for being the site of the all-time closest two-car and three-car finish in IndyCar.
Fans will gather to watch Jones speed down the fast front stretch and through the chicane as he tackles the tight turn complex followed by a sweeping backstretch. The road course provides plenty of possibilities to pass, making defensive driving as necessary as a forward-thinking mindset.
For Jones the Portland Grand Prix brings new opportunity to capitalize on his ability. "Looking forward to Portland because it was a track, I was quite quick at last year, Jones said. "Unfortunately, I got caught up in an incident on the first lap. Hopefully, we can have another good qualifying session and be able to race up toward the front. I'd like to go into the last month of the season trying to end things well." The Portland Grand Prix weekend begins Friday, Aug. 30 with two practice sessions. Saturday, Aug. 31 Scuderia Corsa receives one final practice before qualifying. IndyCar qualifying starts with Round 1 at 6 p.m. ET on NBC Sports Gold. Race day is Sunday, Sept. 1 with the green flag set to drop at 3:30 p.m. on NBC.