Ed Jones Gains Nine Positions in Push at Portland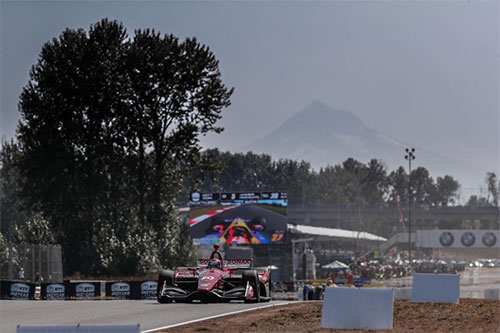 Scuderia Corsa and driver Ed Jones completed the Grand Prix of Portland at the Portland International Raceway in the penultimate race of the 2019 NTT IndyCar season.
The No. 20 Ed Carpenter Racing Scuderia Corsa Chevrolet started the race from behind, but Jones made consistent progress over the course of the 105-lap race. In those laps Jones gained nine positions and steered clear of two major incidences that marred the opening laps of the Grand Prix. On lap one in Turn 1 multiple competitors were caught in a midfield pile up. Jones lucky swerved out of the way of spinning cars and continued.
Jones made the most of opportunities on the 12-turn, 1.964-mile road course. His ability to stay away from drama showcased his decision skills while his consistency highlighted his determined racecraft. Jones would bring the No. 20 safely home in the 14th position after starting 23rd.
For Jones Portland left him eager to end the season on a high note. "We did a good job avoiding the on-track incidents today to help us gain many positions over where we started," Jones said. "We made good progress throughout the weekend, though we didn't get the car quite to an optimal place for the race. I'm hoping to have a better outing at the season finale!"
For Team Owner Giacomo Mattioli today's competition is preparation for the finale. "We certainly can use today as motivation," Mattioli said. "We've had many high notes this year. We've showcased strength in both qualifying and races. Ed very much is capable of running out front. We now prepare for WeatherTech Raceway to add to our progress this season."
The NTT IndyCar season comes to a close at WeatherTech Raceway Laguna Seca in Monterey, California. The Firestone Grand Prix of Monterey takes place Sept. 20-22 with race day falling on Sunday, Sept. 22. The green flag is set to drop at 3:15 p.m. ET or 12:15 p.m. PT. The race broadcast will air live on NBC.